Regular price
Sale price
$19.97 USD
Unit price
per
Sale
Sold out
Drip Sole Sauce - Rated the Best Sole Sauce For Unyellowing Shoes
Drip Sole Sauce has been rated, "The Best Sole Sauce On The Market" by many Sneakerheads around the world. It's the #1 advanced deoxidizing formula that restores soles back to their original color. This premium product revives & whitens even the yellowest sneakers in just 5 simple steps Saving Soles, 1 Pair At A Time!
Estimated Restores: (depends on condition)
4oz - 2-3 pairs   8oz - 4-5 pairs
18oz - 8-10 pairs   32oz - 16-18 pairs 
CAN BE USED ON: Translucent Rubber Soles, Glow-in-the-dark Soles, Rubber Soles/Midsoles (White & Grey), and Rubber Toe Caps. 
How do you use sole sauce? How to unyellow soles?
STEP 1: Thoroughly clean soles, getting rid of all dirt/grime.
STEP 2: Scrub soles with cotton rounds & q tips dipped in acetone.
STEP 3: Apply medium coat of sauce to the soles. Cover with saran wrap.
STEP 4: Place in UV light. Leave under sun for 6 hours or 24 hours if using an indoor light. 
STEP 5: Clean off old sauce &repeat Steps 3 & 4 until you reach the desired results. Results may vary on condition of the shoes as well as your light source. 
ORDER PROCESSING TIME IS 1-3 DAYS BEFORE SHIPPING.
Share
View full details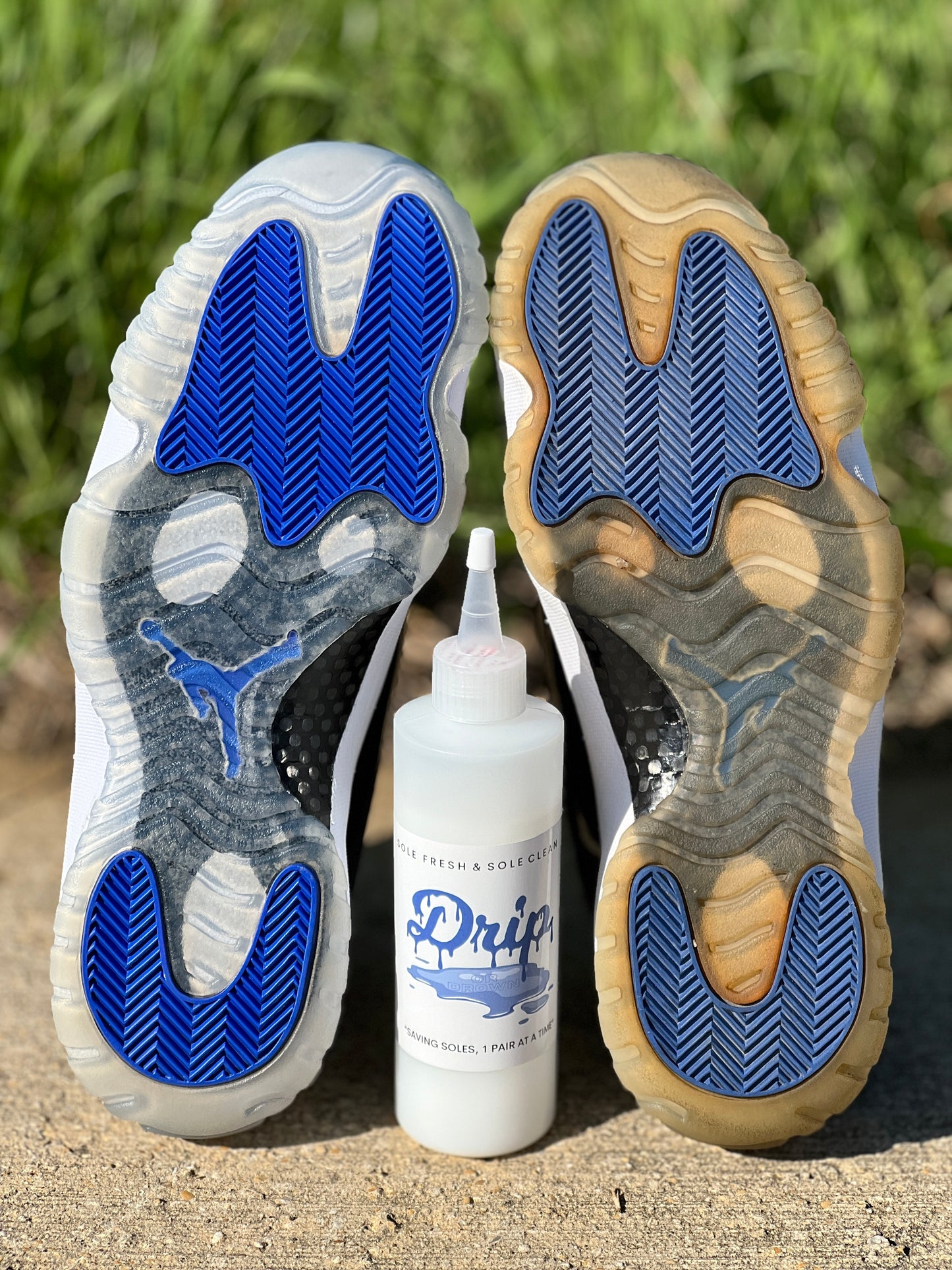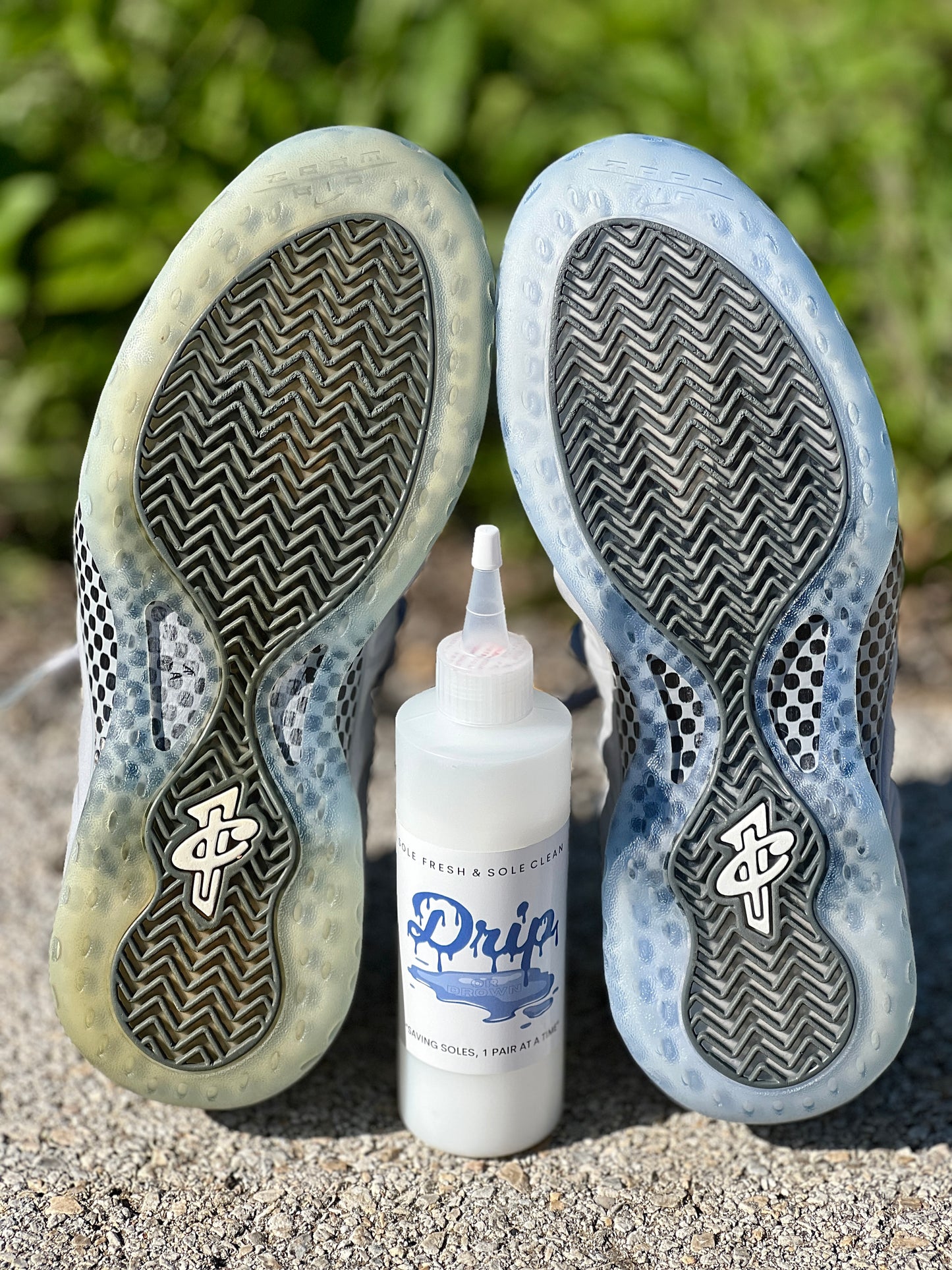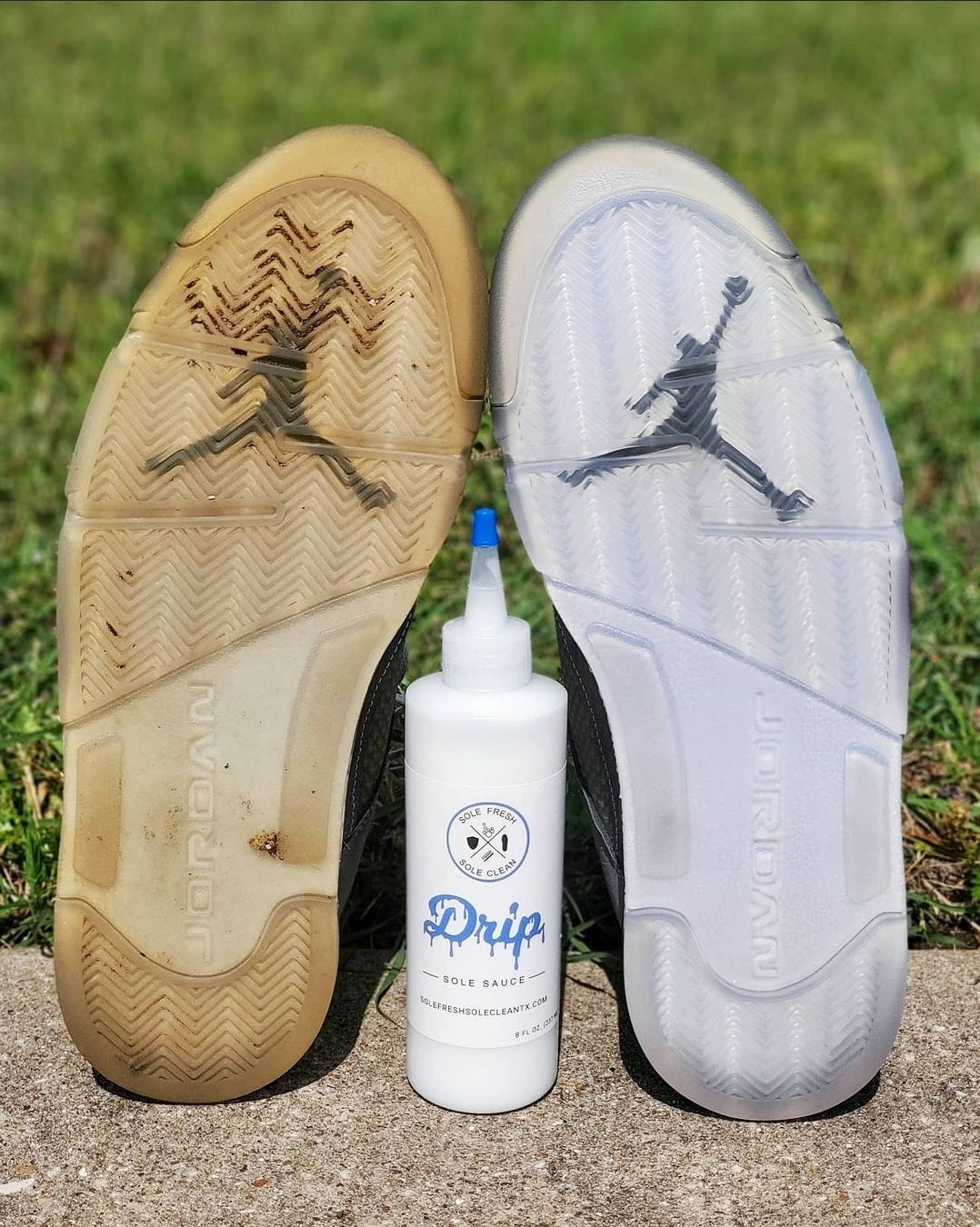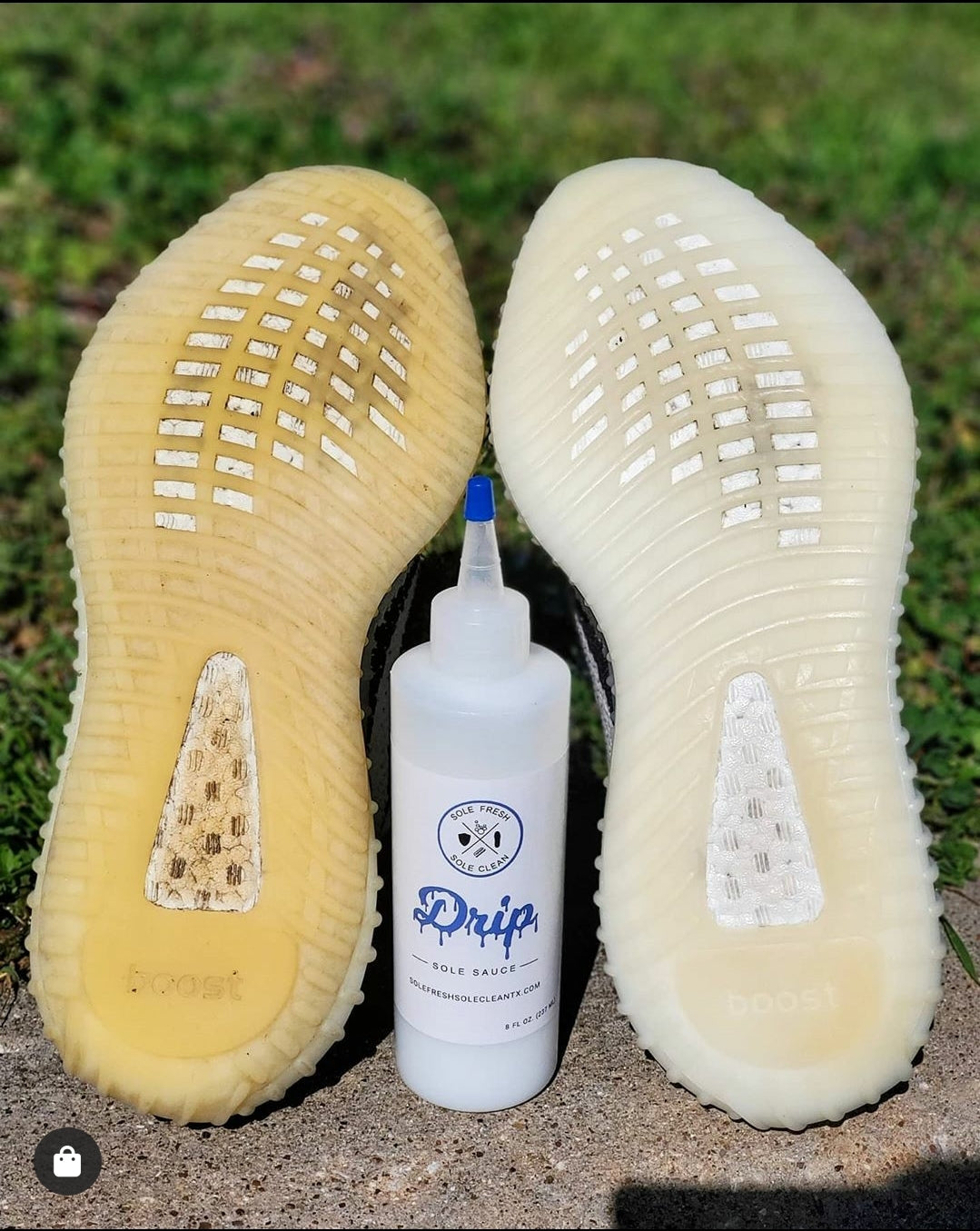 The sauce is real
Don't be a naysayer. Wether outside or in a UV box the results are real from the sauce! If you follow the simple instructions each time you'll be successful in getting that ice!
Great product. Great business.
I liked this sole sauce and it worked very well for me after just one session. Be patient, follow directions, and you'll see the results that you're looking for. Owner was cool too. Professional guy. I'll definitely be getting more of this.
2010 Jordan 11 Cool Greys
Used this awesome Drip Sole Sauce on my 2010 jordan cool greys that were really yellowed and it revived the soles completely! Brought the soles back to icy in 2 cycles wrapped and in the sun! Love this product and will be purchasing more. Definitely recommend. Thank You Sole Fresh Sole Clean!
Brush is great and works well!!!
Brush is good and worth it
Best Father's Day Gift
I got this sole sauce for my dads small sneaker collection. He loves it, and the soles look brand new thanks to sole sauce!!
Best I seen
I used angelus sole bright and a few other but this is next level. I used under uv for only 3 hours and midsoles on the 13's was white as if they were painted. I will be starting a YouTube channel and showcases this awesomeness. I won't use anything else for midsoles and sole icing.